I am delighted to report that Salem State University has awarded me a Seed Grant to travel in June to work on my project about nostalgia and contested Soviet architectural spaces in contemporary Georgia. This is a project that will hopefully evolve into a book project that examines the complex relationship that Georgian's have with the Soviet Union/Russia through looking at various architectural landscapes of the recent past and present in Western Georgia and the capital city, Tbilisi. I'll be including my own photographs and some contemporary Georgian painting as part of the study. I'll be sending updates as I move forward on this new project.
Betlemi District, Tbilisi, Georgia
Powered by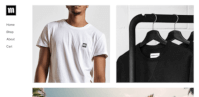 Create your own unique website with customizable templates.